We took 18 sophomores to
CCBC
today to participate in the College Pathways Program, one of the many partnerships between CCBC and
BCPS
.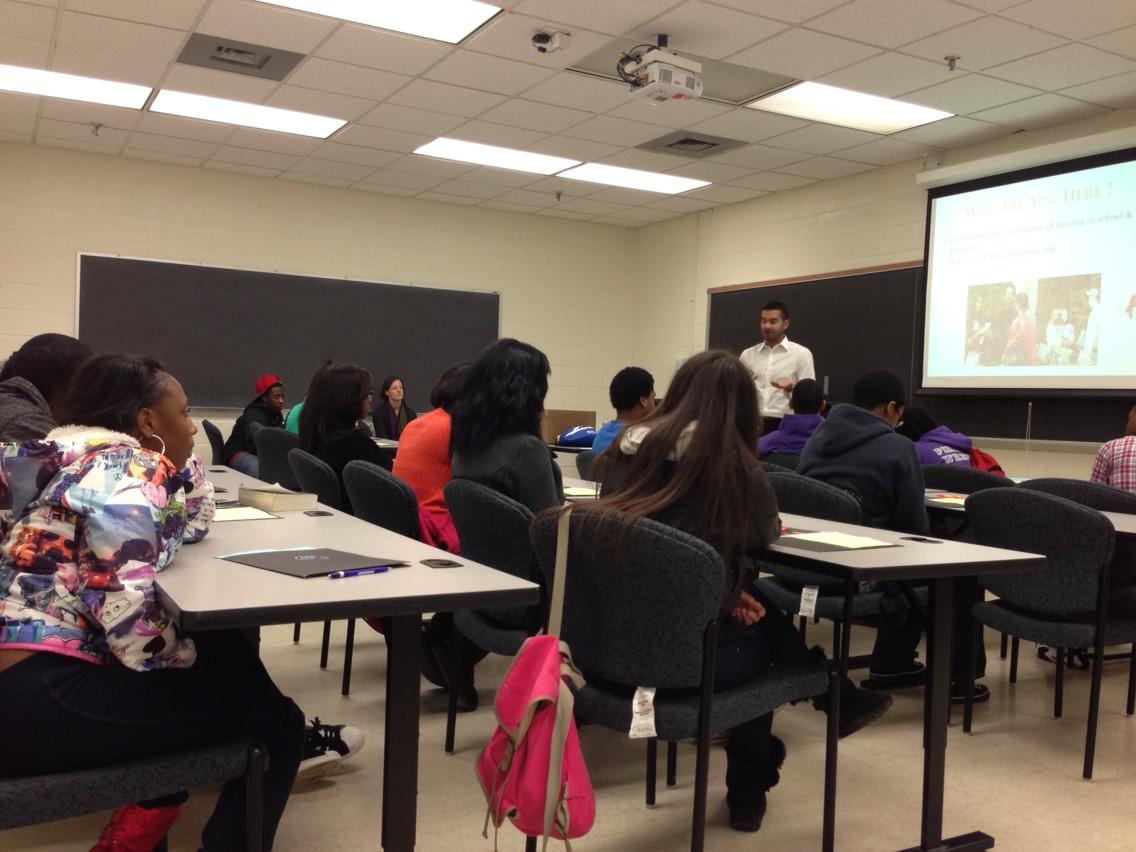 During this program, sophomores
discuss the expectations of college admissions, including the average GPA and SAT/ACT scores that students have to be admitted to colleges that are popular in this region
identify resources that help students find academic success in high school and in college
tour the campus
visit specific classrooms (today, we toured the allied health and nursing practical labs - including a mannequin that told us that it felt sick - as well as the automotive shop, where we saw vehicles from next year's GM model line for students to practice)
take a short Holland code career interest inventory and learn the value of finding a good career fit
stop in and see the large gymnasium that's on campus (with reminders of the March 5 college fair)
have lunch provided in the dining hall
This program is incredibly valuable, as it shows students what college actually "looks like," instead of being some abstract concept that the adults in their lives keep talking about, or however "college" is portrayed in popular culture. In addition, students get to see the many opportunities that CCBC offers as a means of getting their college education started with the ability to transfer to four-year colleges to complete their bachelor's degrees.
As a bonus, today's program resulted in our scheduling a
Parallel Enrollment Program
information session for February 7, from 6:30 to 7, immediately following the
#PHSfit
college fair.
The students returned in time for 7th period, and promised to check with their teachers to get caught up on what they missed in their classes!